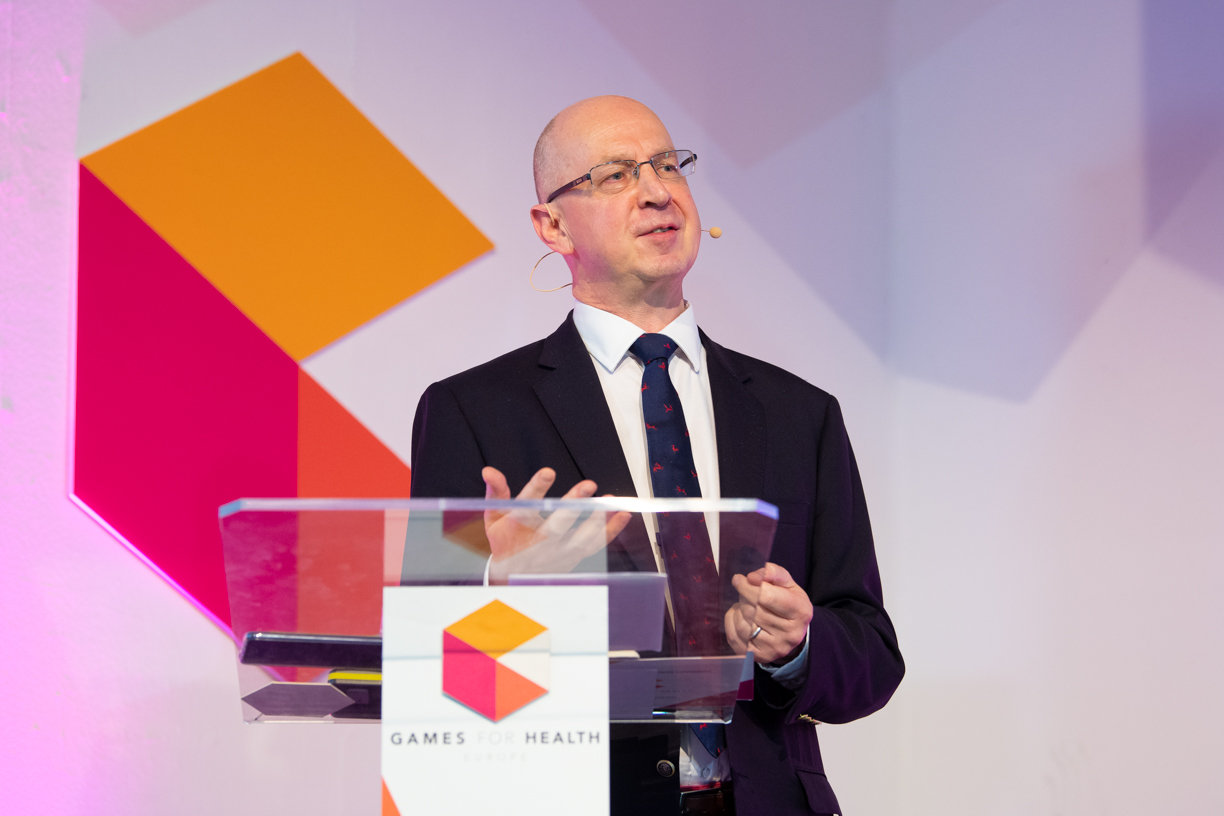 Games for Health EU 2019: The Host's Tale
---
Energized – I go to LOTS of conferences, and they are all scholarly affairs and a great opportunity to catch up with friends, clients and the latest news on Alzheimer's disease, Parkinson's disease, schizophrenia and other neurological and psychiatric diseases. In spite of our best efforts these disorders still represent areas of significant unmet need and continue to challenge our best efforts to cure and relieve the symptoms of these terrible diseases. To take Alzheimer's disease as a specific example, our repeated failure to find new treatments has left many in the field slightly brow beaten. We remain optimistic, but a cure for Alzheimer's currently feels as far away as it did when I first started working on this disorder in the now distant 20th century. The GFHEU community wrestles with the same challenges but focuses on issues such as prevention through changing behaviour and helping to find strategies to aid people living with challenging disorders. There were many examples of both these approaches on show in the more 90 workshops, plenary lectures and breakout sessions across the two days of this year's event. However, recent GFHEU meetings have featured a third approach in the form of citizen science projects designed help researchers crack some of the difficult and often very timing consuming basic research challenges.
---
So, we are all done until 12th & 13th October 2020, when we will assemble for the 10th anniversary meeting. Hopefully I will return home on the 14th October as energized, purposeful and optimistic as I did last week. Hopefully more rockets too….
John Harrison
Friday 11th October 2019.