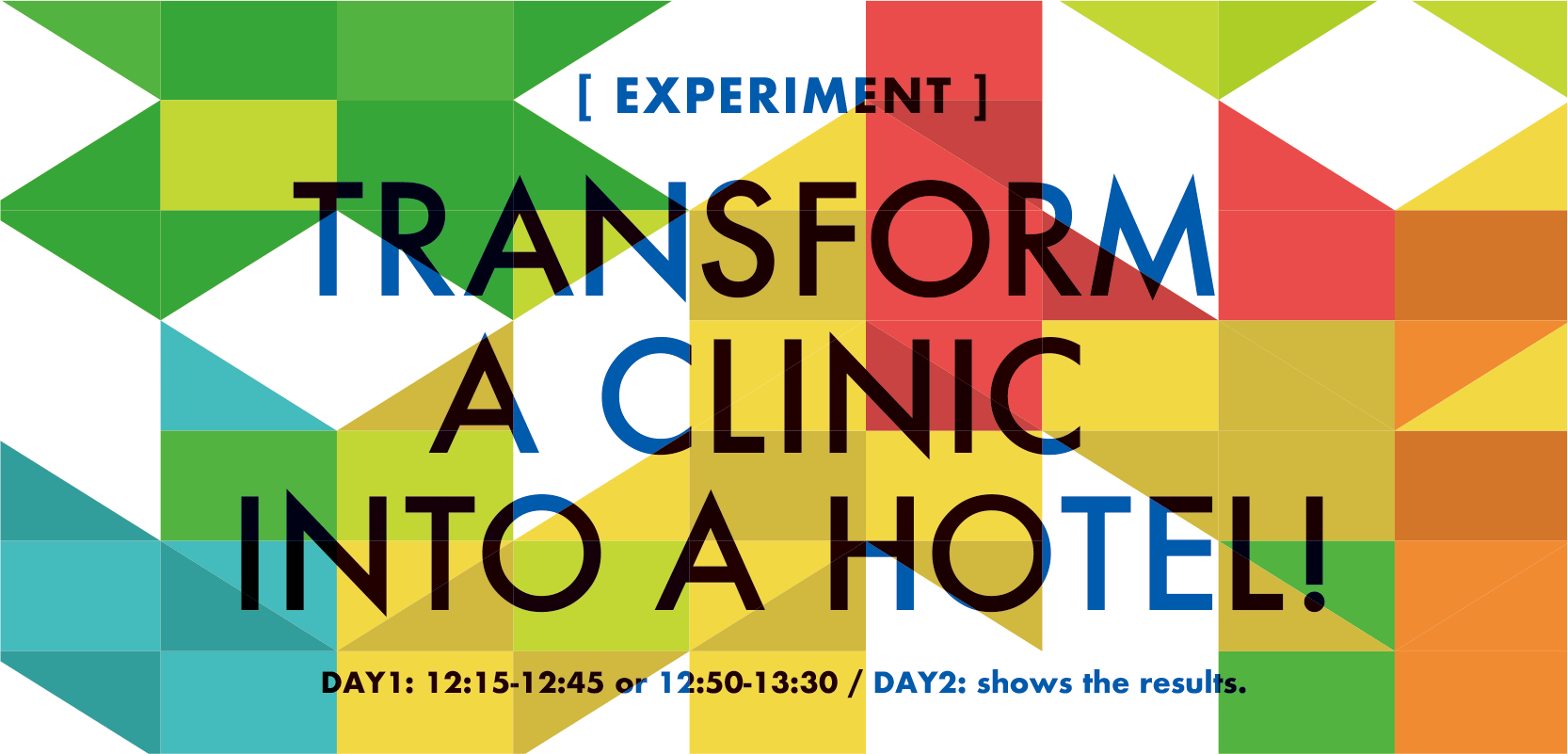 [ Experiment ] Transform a clinic into a hotel!
A hotel? Yes, indeed dear.
The Romans knew it already
The Latin word Clinicus refers to the physician that visits patients in their beds. But Clinicus should also be a hospes, which is Latin for host and guest. Hospitality is the attitude, knowledge and skills to establish meaningful relationships between guest and host. It includes goodwill, reception, and indeed entertainment.
Hence, a hospital is a place where professionals are Hospes and Clinicus at the same time. Customer value, that is happiness, demands both types. We know that 'hospitality' is reflected in the design and use of a building, personal staff and its skills and of course (ICT) services that people value. We know that value based health care results in lesser costs, higher net promotor scores and so forth. Value for money.
So, here comes the Experiment:
Develop the ultimate game that Transforms a clinic into a hotel!
On behalf of Games for Health Europe and the Utrecht University
Dr. Roland Goetgeluk, Games for Health Europe